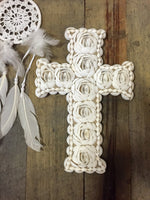 Welcome to Tropical Interiors
Having many years experience in importing and retailing  home decor the owners of Tropical Interiors decided it was time to branch out into new product ranges and created a new company called Tropical Interiors with three main ranges of products used for home decorating.

• Tribal – many professional decorators and stylists are now using items usually used as dress wear from members of tribal communities, especially in South Asia and Africa and this has become a very popular form of home decoration. 


• Tropical – styled products that are used for the decorating of residences and resorts in warm sunny climates in many islands around the equator helping to give a home a brighter and warmer feel


• Coastal – covers the range of items usually used to decorate seaside or beach homes with that relaxed theme reflecting the sun, the surf, the sea and the sand.
Boho - Bohemian decor caters for the free spirited souls decorating their abodes in feathers, shell crosses, dream catchers, pillows & throws with pom poms & tassles, cow skulls, macrame & crochet wall hangings,Bed canopies,beaded curtains, lanterns etc.
In using their previous sourcing and importing experience, as well as a keen sense of the latest decorating trends, the owners of Tropical Interiors have been able to source ranges of products from many different places around the world to reflect the emerging trends in home decorating.

To keep our prices as low as possible Tropical Interiors has been established  as an 'on-line' business to enable the purchaser the convenience of shopping 24/7 over the internet in their own home or office with shipping direct to your home within a few days of placing the order.

All orders are shipped via Australia Post, giving the purchaser confidence their orders will arrive with the reliability and back up of Australia Post and their payment is secured through PayPal ensuring the purchaser has protection for their purchase.

With several years' experience in similar industries Tropical Interiors is an Australian owned company able to offer a large range of high quality home wares and home décor items sourced at competitive prices giving you the opportunity to purchase on-line and have products delivered directly to your home.